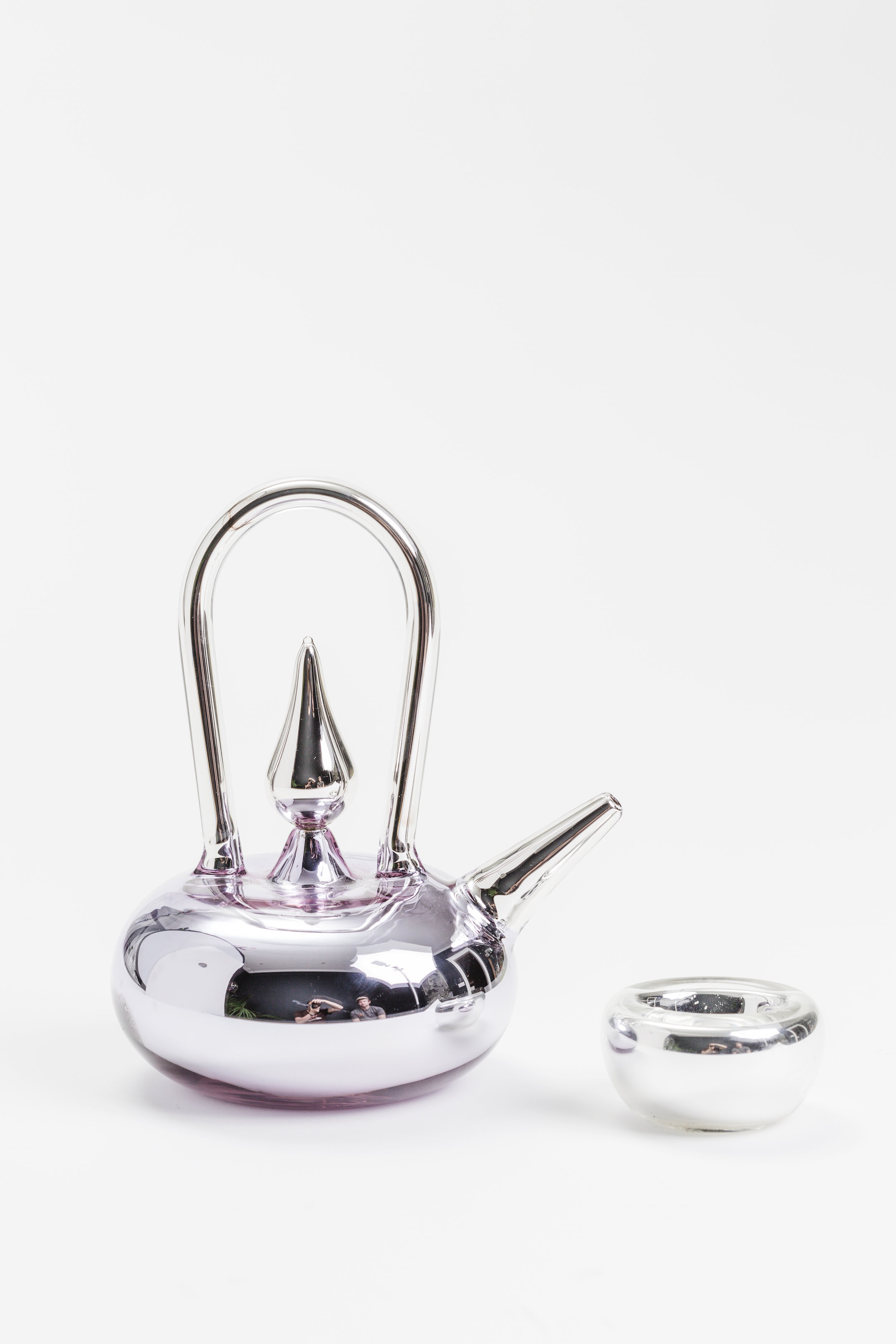 Tootsie
Tootsie - Recently was shown in Pensilvania "Teapots 12 Invitational" came home to find out she is featured in the june/july issue of American Craft Magazine.
Tootsie has a beautiful blend of lilac purple and silver markings on her handle and spout. She was the first born (1 of 3) in the Lilac edition, early in 2017.
She and her tea cup companion would be perfect for any home.
sold out
With this Art adoption you will receive one Tootsie tea pot, one tea cup, and all paperwork included.
Please email me if you have any additional questions.
-Sean